leadership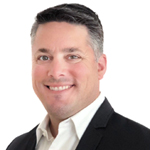 David R. Lamattina, President
In 2004, Mr. Lamattina began his career in real estate by investing in a small four family property in Lawrence, MA. A short while after that initial investment, Mr. Lamattina knew he had chosen the right path and decided to develop that path into a full service management and investment company which is now Arrowpoint Properties. Over the last several years, Mr. Lamattina has sponsored several real estate transactions, all of which were multifamily investments. He has been actively involved in the structure of partnerships and the placement of private, investor equity. Today Mr. Lamattina directly oversees all of the management of Arrowpoint's existing portfolio while continuing to seek new investment opportunities for the company and its partners.
Mr. Lamattina also holds his real estate broker's license in the states of MA and NH through his affiliated company, Arrowpoint Realty Partners. Since 2008, Mr. Lamattina has brokered several multifamily deals resulting in over $30 million in transaction value. Mr. Lamattina is continuing to grow and develop the brokerage side of the business to coincide with Arrowpoint's management and investment division.
---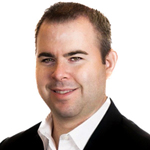 Jay Goldberg, Managing Partner
Jay Goldberg is a Partner at Arrowpoint Properties, bringing extensive experience managing and investing in numerous residential and commercial properties throughout New England.  Jay and partner David Lamattina have together acquired and managed hundreds of multi-family units while delivering compounded value for Arrowpoint Properties investors.  
Jay brings his deep relationships, market knowledge and background in leading all aspects of real estate transactions to his role at Arrowpoint Properties. He is also involved in other investment properties throughout New England in either general partner or limited partner roles. 
He has worked for Ernst & Young's Real Estate Consulting Transaction Group, Merchandise Mart Properties in Chicago, and holds a real estate license in the state of Massachusetts. Jay received a Bachelor of Science in Real Estate and Urban Economics from the University of Connecticut.
---
Gossette Ortiz, VP Leasing
Gossette Ortiz was born in New York City but raised in Boston. In 2010, Ms. Ortiz began her career in the Property Management field for a company called TCB Community builders in Dorchester MA. There she gained significant experience in management, leasing and general operations.
After learning the ins and outs of the industry, Ms. Ortiz realized this was her passion and wanted to pursue it further. Ms. Ortiz decided to seek out new opportunities and in 2015, she was hired by Arrowpoint Properties as an administrative assistant. Within months Ms. Ortiz quickly worked her way to VP of Leasing and Operations. She now works closely with the CEO on a daily basis, managing the company's growing portfolio of apartment homes.