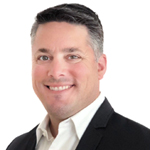 David R. Lamattina, President & CEO
An experienced owner/operator in the multifamily sector since 2004, Mr. Lamattina's areas of expertise include deal analysis, acquisitions, property and construction management, asset management and dispositions. Mr. Lamattina has a positive track record in raising private equity from institutional and accredited investors and providing above average returns on invested capital. As the Founder and Owner of Arrowpoint Properties, Mr. Lamattina is responsible for sourcing new deals, raising investment capital, forming strategic partnerships, and overseeing the entire Arrowpoint portfolio.
Since 2004, Mr. Lamattina has acquired and sold over 900 apartment units with an aggregate market value north of $150 million. Mr. Lamattina continues to have direct involvement in the growth of the company's portfolio while continuing to foster and develop relationships with investment partners. Mr. Lamattina received a B.A. in 2002 from Fairfield University and currently resides in Andover, Massachusetts with his wife and three children. 
---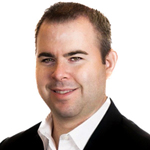 Jay Goldberg, Managing Partner
Jay Goldberg is a Partner at Arrowpoint Properties. Since 2003, he has had extensive experience managing and investing in numerous residential and commercial properties throughout New England. Mr. Goldberg, along with partner David Lamattina have acquired, renovated, and managed hundreds of multi-family units while delivering compounded value for Arrowpoint Properties investors.
Mr. Goldberg brings his deep relationships, market knowledge and background in leading all aspects of real estate transactions to his role at Arrowpoint Properties.  He is also involved in other investment properties throughout New England in either general partner or limited partner roles. 
Mr. Goldberg has worked for Ernst & Young's Real Estate Consulting Transaction Group, Merchandise Mart Properties in Chicago, and holds a real estate license in the state of Massachusetts.  Mr. Goldberg received a Bachelor of Science in Real Estate and Urban Economics from the University of Connecticut. Mr. Goldberg currently resides in Lexington, Massachusetts with his wife and two daughters.