Subscribe to
the Arrowpoint Multifamily Fund I
The Arrowpoint Multifamily Fund I (AMFI) is now available for accredited investors.
Fill in the form below to join our investor portal and place your commitment.
Thank you for your interest in our Arrowpoint Multifamily Fund I. Please provide the information requested below and one of our investment relations team members will get back to you shortly. Note that the expected investment amount is non-binding and does not guarantee an acceptance of your investment in this offering.
Disclaimer: This investment will be filled on a first come, first committed basis and is open only to accredited investors. All information will be made available through the investor portal.
What is the AMFI?


In an effort to spread investment capital across multiple properties, we will seek to mitigate risk and maximize returns within the Arrowpoint Multifamily Fund I.



How do you get started? How does it operate?


We have prepared the AMFI FAQ Guide to help address commonly asked questions.

Download AMFI FAQ Guide

6-8 Properties
Across New England
7-10 Years
Anticipated Life of Fund

$250,000
Minimum Investment
Investment Criteria
Value-Add and Core Plus Multifamily communities in the New England Region
Class B/C assets (may also be 1-2 Class A assets) with strong value-add component
Underperforming and/or mis-managed multifamily communities
50+ Unit assets in desirable suburban markets (secondary and tertiary)
$10 million to $60 million total capitalization per property
Targeted
Fund Returns*
Cash-on-Cash Returns
(Avg including sale)
Cash-on-Cash Returns
(Avg excluding sale)
16% - 22%
8% - 10%
LP IRR (Net)
Equity Multiple (Net)
15% - 20%
1.75x – 2.25x
Average Hold Period
Per Property
3-5 Years
*Based on a 5-year hold period for LP interests. Target returns represent ranges for base case, downside, and upside scenarios.
Return Structure
All investors who commit capital to the AMFI will be considered Class A Limited Partners. The Return Structure of the AMFI is as follows:

First, 100% to the Partners on a pro rata basis, until each Partner has received an amount equal to an annualized investment return of 8% (the "Preferred Return") on its unreturned invested capital.

Second, 100% to the Partners on a pro rata basis until each Partner has received an amount equal to the sum of its unreturned Capital Contributions.

Third, 100% to the General Partner (GP) until the GP has received a cumulative distribution of an amount equal to 25% of the amounts distributed to the Partners.

Fourth, (i) 75% to the Limited Partners on a pro rata basis, and (ii) 25% to the General Partner (please see Fund legal documents for more information on the full waterfall).
Understanding the Benefits of Investing in a Fund
Diversification of investor equity reduces overall risk while offering the potential for higher returns
Greater exposure to investments in various markets and asset classes
Provides participation in upside on property price appreciation upon sale, refinances, and supplemental loans
Potential tax benefits for investors such as pass-through depreciation opportunities and 1031 exchanges
Offers the ability to commit an investment amount without having to fund the entire amount on day one
Key Principals of the AMF1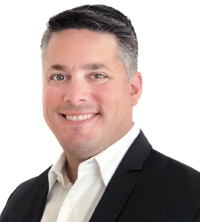 David Lamattina


Managing Director
An experienced owner/operator in the multifamily sector since 2004, Mr. Lamattina's areas of expertise include deal analysis, acquisitions, property and construction management, asset management and dispositions. Mr. Lamattina has a positive track record in raising private equity from institutional and accredited investors and providing above average returns on invested capital. As the Founder and Owner of Arrowpoint Properties, Mr. Lamattina is responsible for sourcing new deals, raising investment capital, forming strategic partnerships, and overseeing the entire Arrowpoint portfolio.

Since 2004, Mr. Lamattina has acquired and sold over 900 apartment units with an aggregate market value north of $150 million. Mr. Lamattina continues to have direct involvement in the growth of the company's portfolio while continuing to foster and develop relationships with investment partners. Mr. Lamattina received a B.A. in 2002 from Fairfield University and currently resides in Andover, Massachusetts with his wife and three children.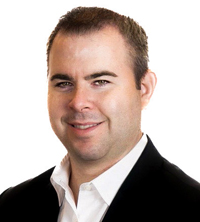 Jay Goldberg


Managing Partner
Jay Goldberg is a Partner at Arrowpoint Properties. Since 2003, he has had extensive experience managing and investing in numerous residential and commercial properties throughout New England. Mr. Goldberg, along with partner David Lamattina have acquired, renovated, and managed hundreds of multi-family units while delivering compounded value for Arrowpoint Properties investors.

Mr. Goldberg brings his deep relationships, market knowledge and background in leading all aspects of real estate transactions to his role at Arrowpoint Properties.  He is also involved in other investment properties throughout New England in either general partner or limited partner roles. 

Mr. Goldberg has worked for Ernst & Young's Real Estate Consulting Transaction Group, Merchandise Mart Properties in Chicago, and holds a real estate license in the state of Massachusetts.  Mr. Goldberg received a Bachelor of Science in Real Estate and Urban Economics from the University of Connecticut. Mr. Goldberg currently resides in Lexington, Massachusetts with his wife and two daughters.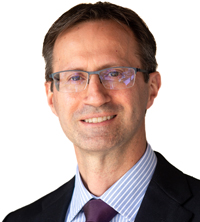 Anthony Arone


Managing Partner
Mr. Arone is an experienced investment professional and the founding principal of NextVenture LLC, a small private equity firm focused on deploying investor capital in real estate development and small business growth opportunities in the Boston area.  Prior to his current time with NextVenture LLC, Mr. Arone worked as an independent consultant where he advised clients on valuation, strategy, real estate development, and risk management.

Leading up to his time working in real estate, Mr. Arone also managed M&A and Valuation activities for GB Brands, a private equity division of Gordon Brothers Group, and worked in corporate finance at Staples Corporation and in corporate strategy at American Science & Engineering. 

Mr. Arone started his career with Pratt & Whitney where he held roles in engineering and management. Mr. Arone received a BS in Engineering from Brown University, an MS in Engineering from Boston University and an MBA from the MIT Sloan School of Management. Mr. Arone currently lives in Winchester, Massachusetts with his wife and two children.
Ready to Get Started or Have Additional Questions?

Please fill out the form below and one of our investment relations team members will schedule a time that fits your needs.